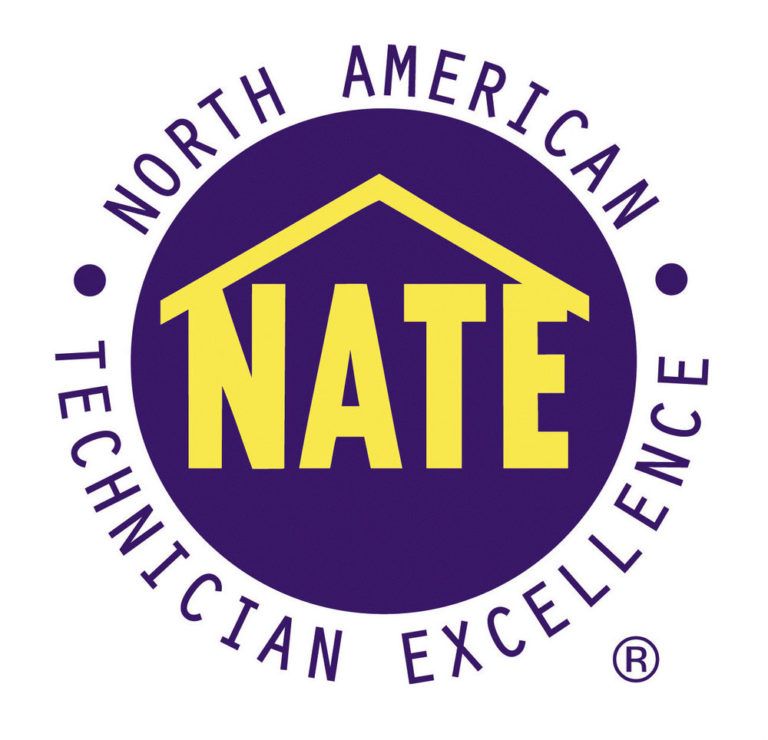 Cousin's Air strives on quality and professionalism. That's why every technician at Cousin's is NATE certified. The North American Technician Excellence (NATE) is the largest non-profit certification organization for air conditioning, heating, ventilation and refrigeration technicians in the country and has been supported by the HVACR industry for 28 years.
Becoming a NATE-certified technician is no easy task. A series of precise, knowledge-based tests must be passed. Both core and specialty parts of an installation or service test must be completed with a score of 70 or higher. A NATE certification confirms the level of knowledge our employees have acquired, and therefore establishes a level of service that is among the best in the business when it comes to installing or servicing experience and knowledge.
The air conditioning professionals at Cousin's Air pride themselves on high level of service. Air conditioning and heating equipment doesn't mean anything if it's not installed and maintained correctly, so making sure your AC technician is NATE certified can help alleviate any worries of possible issues post service. NATE certified technicians hold many qualities that regular technicians may lack. Typically, NATE certified HVAC technicians remain in the industry longer, so they're more reliable and have a broader knowledge base. Installations and repairs by these technicians lead to fewer warranty claims and returns. On top of all this, as a result of their superior, longer lasting service, the cost and energy use tends to be less, saving homeowners and businesses money. These are all reasons why consumers prefer NATE certified professionals as oppose to a regular technician; in fact, 87% of heating and air conditioning consumers prefer a certified technician.
Dealers don't need all of their technicians certified to show the NATE logo on their website, so consumers should be wary. At Cousin's Air we only have the best, that's why 100% of technicians at Cousin's Air are NATE-certified technicians. We are South Florida's AC professionals.
If you need any sort of A/C repair in Broward or Palm Beach County, contact a professional at Cousin's Air today.