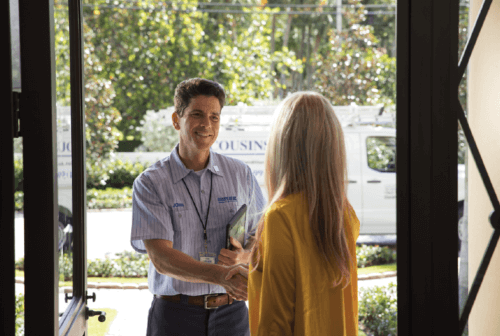 Cousin's Air, South Florida's Premier Air Conditioning Sales & Service Provider, was awarded with the prestigious 2017 Carrier President's Award. This year's awards ceremony took place in New Orleans on Thursday, March 16th. The President's Award gives recognition to outstanding companies in the heating, ventilating and air-conditioning (HVAC) industry. It is Carrier's highest dealer honor.
An ambassador in the HVAC industry, Cousin's Air, Inc. has been awarded with this significant honor for the past five consecutive years. The President's Award is given to Carrier Factory Authorized Dealers who achieve greatness in promoting their products. Carrier recognizes dealers who ensure a high-level of customer service and strive for customer satisfaction.
Carrier also looks at expertise, strong leadership and management, a growth in business and success in operations. The annual award is designed to encourage growth and reward individuals and companies as a whole for their hard work and for exceeding high expectations. The recipients of this respected award serve as role models and ambassadors in the HVAC industry.
Chris Nelson, President of North America HVAC Systems & Services, said "The 2017 Carrier President's Award winners have demonstrated excellence in providing customers with outstanding service as ambassadors of our industry. The award further establishes these companies as best in class and serves as an example to all Carrier dealers of how HVAC businesses can thrive in any region."
Cousin's Air, Inc. specializes in many areas, from installing new air conditioning systems (HVAC) to repairing and maintaining AC units. They service residential areas, country clubs and custom homes. Cousin's Air has a full staff of NATE certified technicians trained to handle any issue that may arise and take 100% pride in their work. The technicians walk you through the whole process and treat your home with the utmost care. Cousin's Air also offers maintenance agreements to prevent any previous incidences from happening again.
Cousin's Air, Inc. offers a wide range of services to help you with all of your air conditioning necessities from custom air filters to duct cleaning. Call Cousin's Air at (954) 228-5965 Today! You should also visit our website! We look forward to working together to ensure your AC system is working at its highest potential.