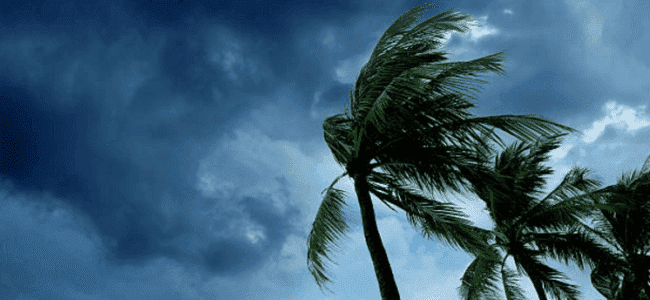 It's been over 25 years since Hurricane Andrew hit South Florida, one of the most disastrous storms ever recorded. The National Oceanic Atmospheric Administration (NOAA) is predicting "above-normal" storm activity, which will likely put South Florida residents on the edge. As homeowners begin their preparations, many overlook one of the homes most basic needs, their air conditioning system. Here's a quick list from South Florida's premier A/C company, Cousin's Air, on how to prepare and make sure your air conditioning unit stays maintained, now that we're officially in hurricane season.
Things to Do Before a Storm:
Cool Your Home: Chances are you may lose power, so it's best to cool down your home beforehand so you're not stuck in the unbearable South Florida 90 degree heat.
Turn Off Your A/C System: Lightning strikes and debris can cause an electrical surge or your motor to burn out. Turn off your A/C to avoid complications.
Secure With Hurricane Straps: High-speed winds can cause A/C units to move around or even "lift off", so you'll want to make sure your unit is securely fastened.
Cover A/C Unit (Condenser): Flying debris can cause some serious damage to your outdoor unit; a tarp can help protect from any possible hazards.
Call to Have Your A/C Professionally Inspected: You should have your air conditioning system checked for maintenance twice a year. Checking before hurricane season, which begins every year on June 1st, kills two birds with one stone.
Things to Do After a Storm:
Don't Immediately Turn On Unit: Debris, water damage and air conditioning leaks can all be dangerous and should be cause for concern. Allowing electricity to enter can worsen any possible damages.
Inspect System: Once the storm passes, inspect the surrounding area of your unit for noticeable damages or a possible breakdown.
Be Aware of Flooding: It doesn't take a hurricane to cause flooding in South Florida. If your air conditioning unit is on the ground or you've experienced over a foot of water, you may have suffered some water damage.
Call A Professional To Repair Your A/C: If your air conditioning system was damaged or you have any concerns, you should schedule an appointment for it to be repaired by a technician. A/C issues can be bothersome and sometimes hazardous. Have a professional from Cousin's Air handle it for you.
This season seems to have got off to a running start, with some parts of Broward and Palm Beach County getting more than a months worth of rain in just 24 hours, neighborhoods facing flooding and drainage issues, with more expected on the way. To insure your air conditioning unit is ready for any storms, contact a professional at Cousin's Air today.