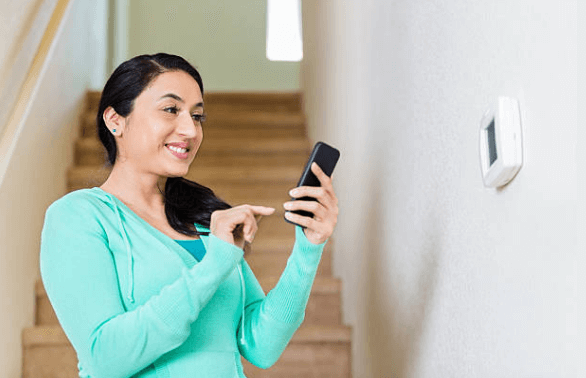 It's a good idea every spring to get your AC in good shape and ready to survive the long, hot summer. Nobody in South Florida wants to wake up to find that the air conditioner has gone out in the middle of July! Plus, regular maintenance and performance checks can help increase your AC's lifespan. Ease your air conditioning system's transition from barely being used at all to running nearly constantly with these 6 important tips, brought to you by Cousin's Air, Inc. With 28 years of experience, we specialize in repairing, maintaining and replacing AC systems.
AC Maintenance You Can Do Yourself:
Clean and replace the filter.
This is the easiest part of AC maintenance, and it should be done once a month. (The turn of the seasons is always a good time to replace your AC filter.) If you don't keep a clean filter, your AC won't run as efficiently, and you'll end up recirculating dust into your home. Here's how to do it.
Clear off any debris.
Get rid of any leaves, pet hair, or other debris that might have collected around the base of the condenser or in the drain (if your unit has one). You can use a vacuum and a rag to clean the fan blades and the grills and vents. Remove any weeds or vines that have grown in or around the unit that might keep air from flowing freely. This should be done on a weekly basis.
For A/C Service Professionals like Cousin's Air:
Clean the condenser coils.
Inside the condenser unit, there is a large fan which moves air across the condenser coils, which look like those from a radiator. If there is dirt clogging these coils, it should be removed. Contact Cousin's Air, Inc. to clean your condenser. Our NATE certified technicians will use their equipment to gently clean the coils, being careful not to bend or damage them.
Check the insulation on the coolant lines.
The lines or pipes that run from the evaporator inside to the condenser outside are usually covered with a foam insulation to prevent them from losing energy. If you see any missing or damaged insulation, you should have it replaced it as soon as possible by a professional.
Check the coil drainage hose.
On many units, there is a plastic hose, sometimes called the "condensate line", which runs from a tray below the coil to a drain somewhere else. (Since the coil is colder than the air around it, water condenses on the coil and then drips down into the tray. If the tray doesn't drain properly, it can flood your house.) If you're not sure if the hose is attached properly, give Cousin's Air, Inc. a call to schedule an appointment.
Check the unit panels.
The panels around the outdoor part of the unit are designed to house the electrical components and must be in place for the safety of you and your family. If one of your panels is missing or out of place, contact Cousin's Air, Inc. to assist you in safely replacing the panel and in checking the condition of the electrical connections.
If you reside in Broward County or Palm Beach County and need your AC repaired, replaced or for maintenance purposes, contact Cousin's Air, Inc. We strive to provide you with the highest level of customer service and handle all of your belongings with the utmost care.