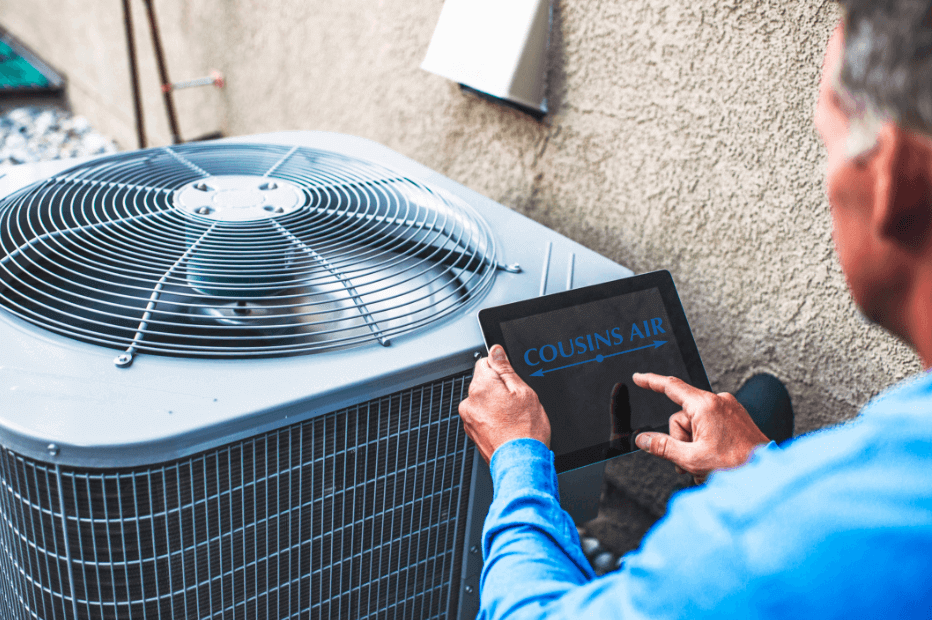 Most homeowners don't know their air conditioner is in need of repairs until there's a noticeable malfunction. On a warm day, they crank up the AC, expecting cool air, but the air that blows out of the vents is muggy and unpleasant. Some AC problems can result from shoddy installation; others are the result of infrequent AC maintenance, and some just happen because the system is old.
Whatever the problem, Cousin's Air, Inc. can get your AC working again. We are a top-notch AC maintenance and installation company, so if you're having problems staying cool, schedule an appointment today.
For swift and reliable air conditioner repairs in Palm Beach Gardens, call us at (954) 228-5965 today!
3 Common AC Issues to Watch Out For
If you live in a warmer climate, your air conditioner is probably getting plenty of use, which means more and faster wear-and-tear over the years. Regular air conditioner maintenance is the best way to avoid major repairs and minimize long-term costs.
To give you an idea of problems to watch out for, here are a few common issues with AC systems:
1) Refrigerant Leaks
If the refrigerant level in the air conditioner is lower than the manufacturer specifications, then the system is not going to work as efficiently as it should. Levels can be low because the AC was undercharged during installation, but more often it occurs as a result of leaks.
Leaks can occur suddenly from some kind of breakage in the system, or they can be very gradual: a slow leak that goes unaddressed for a long period of time. If the refrigerant is leaking, homeowners will eventually notice that the system is producing less cool air.
2) Dirty Coils
If you don't change or clean air filters regularly, air conditioner coils can become coated with dirt. When the coils accumulate too much dust or debris, the AC system will cease to work properly. This can also cause fans or the compressor to fail.
3) Electric Control Problems
If the air conditioner is turning on and off a lot, it might cause the fan controls or compressor to wear out. The best way to prevent this from happening is to make sure that the AC system is not oversized for the house. It is also smart to regularly check terminals and wires for corrosion.
Call Today for AC Service in Palm Beach Gardens
Cousin's Air, Inc. provides high-quality AC maintenance, installation and repair in Palm Beach Gardens, so you can trust your system to keep you cool even during hotter months. We even offer AC models that automatically adapt to your home, so you'll be comfortable without high energy bills. For more information about air conditioner repairs or to schedule a service appointment, contact us today!