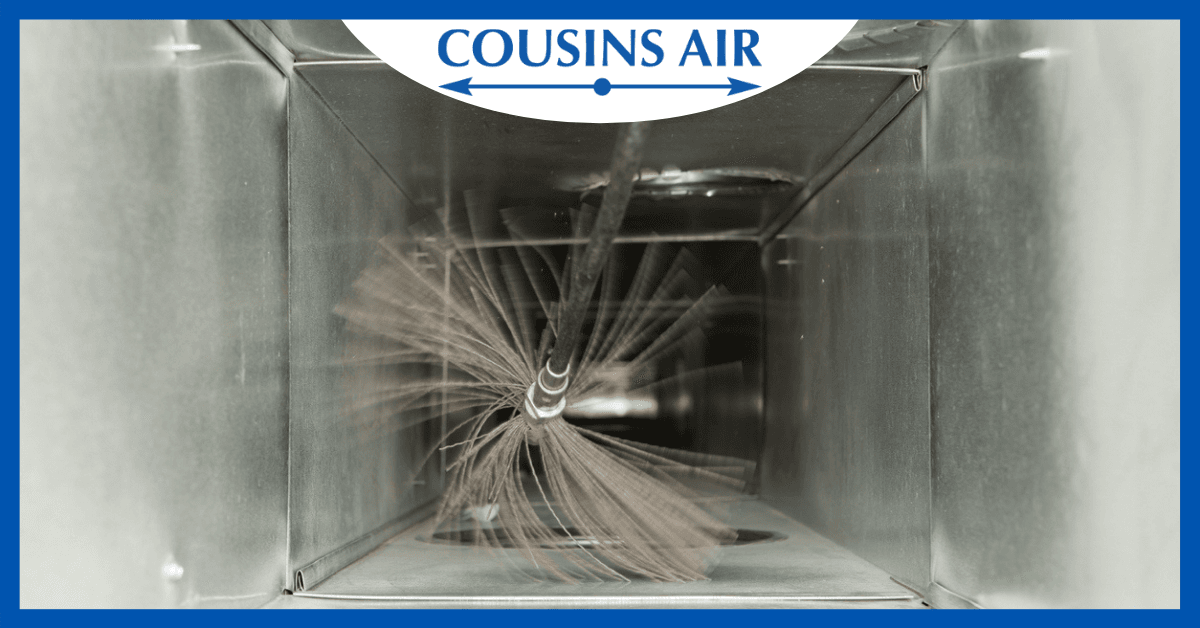 Ductwork is necessary to transport cool air from your AC throughout your home. They are in many ways the unsung heroes of your HVAC system. They rarely receive maintenance, yet they do some of the most important work for you. However, they really should receive more attention specifically through cleaning. We'll explain why you should consider cleaning your air ducts if you haven't in a few years.
Pollutants and Indoor Air Quality
Air quality has been in the news as of late whether we are talking about wildfires on the West Coast of the United States or smog in densely populated cities throughout the world. It's something that is hugely important to health and safety particularly during a time where a respiratory illness is widespread in COVID-19. It is estimated by the World Health Organization that 7 million deaths every year can be attributed in part to air pollution. We know that 9 out of 10 people in the world breathe air that contains high levels of pollutants.
All of that is to say that air quality, in general, is an important part of health. While individual action can't do much to change outdoor pollution levels, you have a lot more control over the air you breathe within your home. This is why monitoring your indoor air quality is so important. At home, pollutants you should look out for include pet dander, dust, pollen, and bacteria among others.
Air Ducts
Since pollution is so rampant, it probably doesn't surprise you to hear that your air ducts are probably full of them right now. Remember all of the air in your home is constantly being recycled through your air ducts while your AC is on. Pollutants are carried up to the ducts and left there potentially causing poor air quality for years to come. All this without mentioning the possibility of unsanitary animals and pests that could be in your ducts as well.
Get Great Indoor Air Quality
So, what can you do to maintain great air quality in your home? First and foremost, you need to be changing out your air filters every single month. This is one of our favorite tips for homeowners. If your ductwork is full of dust and pollen, at least a fresh air filter can capture some of that before it enters your home. Secondly, we recommend getting a full cleaning with us every 3-5 years. Factors such as whether people in the home smoke or whether or not there is a pet would push our recommendation closer to 3 years. We utilize all of the best methods and technology so that your air ducts are completely clear once we are done with them.
Duct Painting
One way that we differ from the competition is through our duct painting service. Many companies don't take the time to thoroughly clean your ducts. It's easy to get dust and dirt out with the right tools, but what about mold, mildew, bacteria, odors, and sticky nicotine damage. All of these require a bit more time and effort to get rid of.
With duct painting, we seal your ducts completely with a mold-resistant coating. Afterwards, you'll be protected from moisture which can cause mold as well as bacteria and odors. Ductwork is often made just well enough to pass air throughout your home. With duct painting, we can restore your ducts so that they are even better than they were when the home was first built.
We love to help give our customers peace of mind. Our duct cleaning services an boost your indoor air quality and make your home feel refreshing and safe. We got you covered! Give us at Cousin's Air, Inc. a call at (954) 228-5965 or fill out an online contact form.