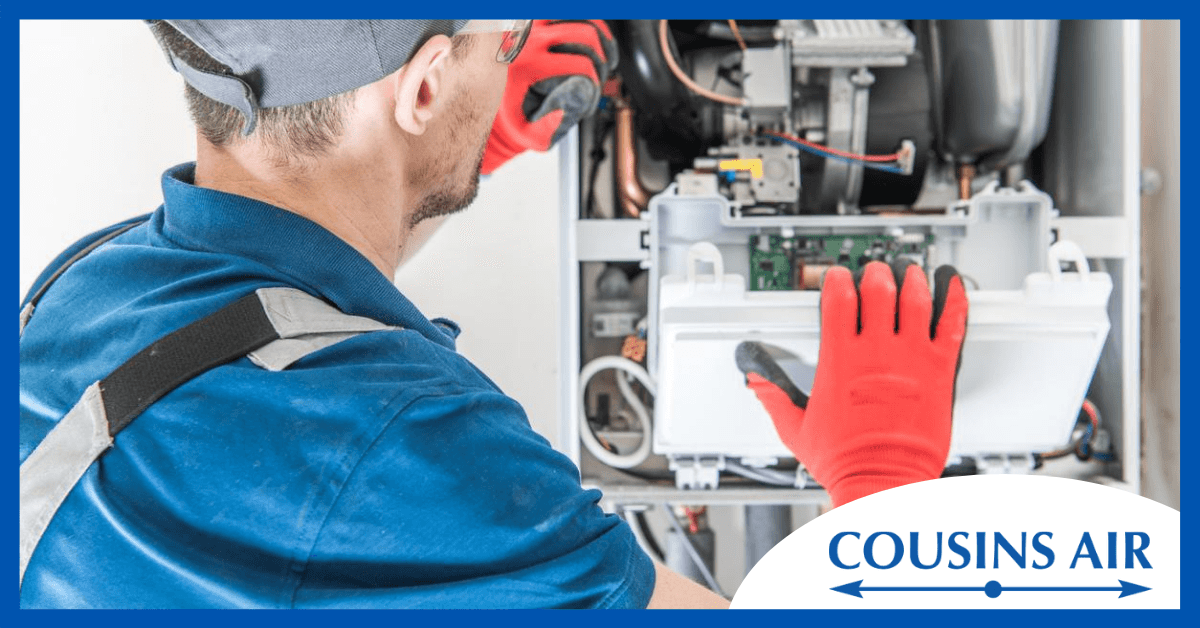 It doesn't matter how powerful or expensive your HVAC system is. If it's not well-maintained, there is simply no way to keep it running for as long as it should. For gas-powered furnaces, you should expect to avoid replacement for at least a decade. However, it's not uncommon for poorly maintained units to falter in much less time. Luckily, you can do some maintenance work now in order to avoid issues when you actually need your furnace to work well in the future!
Great Habits That Make Cooling Easier
One of the most underrated aspects of HVAC health is the establishment of good habits and behaviors that assist in the heating or cooling process. We'll go over a few of them here and explain why they are so effective.
Weatherstripping and Sealants
It's a huge help to your system when leaks are controlled. We don't want to waste energy heating more than just your home. This is why we want to create a decent seal on your home. Now, it's nearly impossible to make a perfect seal, but tools like weatherstripping and window sealing bring you a lot closer to that ideal.
Let's take some time to explain that in a bit more detail. Weatherstripping is most commonly used with doors. Examples vary from the use of sealants like caulk to a simple draft guard. Either way, you are preventing heat from escaping your home from around your door, while also stopping the cold from getting in. Sealing your windows can be a bit more intricate but there are a variety of options there. Even something as simple as getting double-paned glass or adding adhesive plastic layers can keep heat in.
Insulation
Continuing along with the simple idea of keeping the heat in, we recommend that you take a look at your insulation now before winter places a heavier burden on it. Insulation is vital in areas where drafts are common or where heat can be lost easily. Since most Floridians don't have basements, we'll see it most commonly in attics and in the walls of your home. Make sure you have fiberglass insulation that isn't damaged and is ready to go.
Another aspect of insulation is curtains and rugs. Depending on the material, your floor can really absorb heat. Something as simple as a thick rug on your wood or tile flooring can make a huge difference in preventing that heat from dissipating as normal.
Buy a Smart Thermostat
Regardless of the season, a smart thermostat is becoming more and more of a necessity for homeowners these days. The reason is that they do wonders for your home's energy efficiency which ultimately translates to direct savings on your utility bills.
Smart thermostats are programmable and flexible tools. They can change into an eco-friendly mode when you're out of the house and many can connect to your phone so you can make changes at just about any time you want to.
Get a Professional Tune-Up
Now that we've mentioned some simple investments and lifestyle changes you can implement to give your heating a boost in the winter. We want to mention the importance of a yearly professional inspection. Ultimately, spotting repairs before they're obvious to you can make a world of difference for the lifespan of your system and the ultimate upkeep cost. We don't have to make as much use of heating as other parts of the country do, which makes it all the more important that you can safely rely on your furnace when you need to.
Need HVAC maintenance or repairs? We got you covered! Give us at Cousin's Air, Inc. a call at (954) 228-5965 or fill out an online contact form!