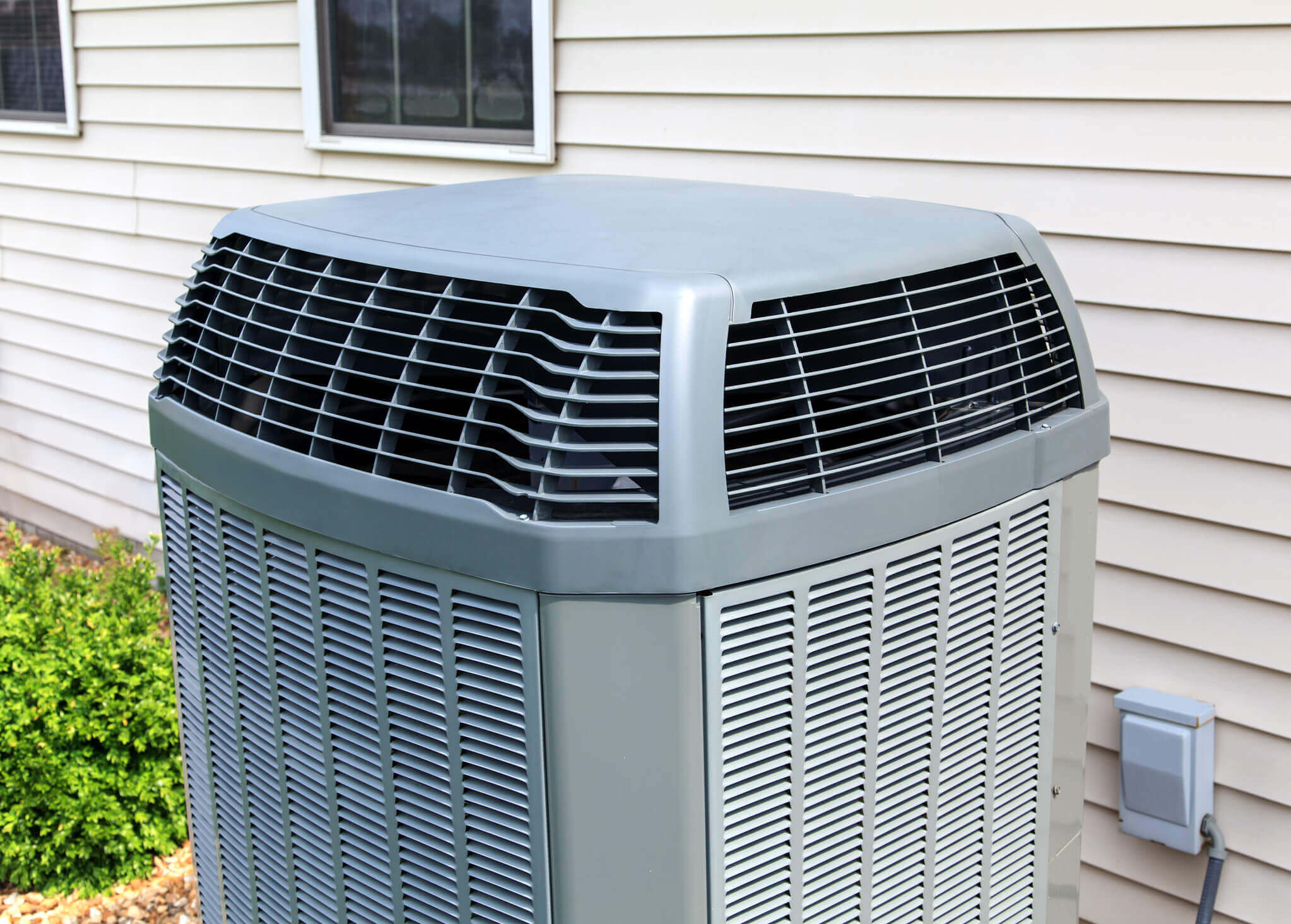 Off the top of your head, do you know how healthy your central air conditioner is? For most homeowners, they'll confidently say that they believe it's in excellent condition, but if they haven't opted for regular maintenance or a tune-up, then it might be just a facade. It turns out, just like getting regular oil changes for your car, your central AC needs some special attention every now and then. To keep your unit working up to par, here are some precautions that every homeowner should take.
Listen to your AC
Besides being generally silent, your air conditioner compressor might make a few noises here and there — which is typically normal. However, if you're awoken in the middle of the night to some strange, loud sounds, such as clinking and clanking, then there's a chance that your AC needs to be repaired.
Just like a loose part under a car's hood, a part in your central air conditioner compressor can become loose and cause damage to the well-being of your AC. While some homeowners might put off that initial repair call, it's essential to pick up that phone right away and get the problem fixed immediately. Not only will a visit from a licensed technician give you peace of mind, but if they'll also be able to examine potential problems that might worsen down the road.
Examine the Compressor
Are you familiar with your unit's compressor? If you don't think you know what this gadget is, it happens to be that metal box that typically resides on the side of your home. Regardless of how big or small it may be, it's always a great idea to examine it from time-to-time, making sure that it's in good condition.
For starters, you'll want to look at all electrical connections that lead from the compressor to your home; make sure that there aren't any broken or twisted wires. Next, look around the compressor to see if any damage is present, such as cracks and dents. Once that's complete, it's essential to make sure that the fins on the side of your AC compressor are clean and not obstructed by any dirt or debris.
Have the Condenser Coil Cleaned
Sometimes, the most crucial part of your central air conditioner can be the dirtiest — which is never good to discover. The condenser coil, which is the key to helping make your unit produce cold air (with the help of Freon, of course), can get dingey and stop working up to par. Since this piece is located in your system's compressor, it would be best to seek professional assistance from a licensed technician if you don't feel confident cleaning it on your own.
Just like neglecting to replace a dirty air filter, the longer your condenser coil remains dirty, the longer you'll go without having the coolest air possible at the flip of a switch. Of course, a dirty coil will also make your unit work overtime, increasing your power bill in the process.
Replace the Filter Regularly
The timeless debate that every homeowner has with themselves is how often they should replace their air filter. The ideal replacement time is typically a month, but some homeowners leave this essential piece in a tad longer than that, which isn't the best decision. One of the primary purposes of an air filter is to help block debris from entering your central AC, helping it run efficiently and providing fresh, clean air.
However, if a filter is dirty, then it could let bigger debris particles drift through your unit, bogging it down, making it work overtime and creating unpleasantly, dirty air ducts. If you can't recall the last time you purchased a new filter for your home, then today would be the perfect time to do so!
Have Air Ducts Cleaned
No matter what time of the year it may be, indoor allergens will linger around much longer than anticipated if you neglect your air ducts. Known to be the esophagus of your home's central AC, if the ducts are dirty or there are obstructions, then it will be harder to receive cool, fresh air in your home. Ideally, you should have your ducts cleaned by a professional every two years (minimum) to not only keep them clean but to make sure that your unit can perform at its peak!
Don't Neglect Maintenance
Even if your day-to-day schedule is quite hectic, it's essential to always make time for a central AC maintenance appointment. When a member from our team comes to your home, not only will they inspect every square inch of your system, but they'll make sure that everything runs efficiently. If they encounter a problem, they'll discuss all possible repair options with you. This also helps aid the lifespan of your unit, keeping your system around for quite some time.
Are you Looking to Maintain the Health of your AC?
If you feel as if your AC's immune system needs a boost, then it's time to schedule an appointment with Cousin's Air, Inc. today. To schedule your service, call us at (954) 228-5965 and a certified technician will pay a visit to your home!