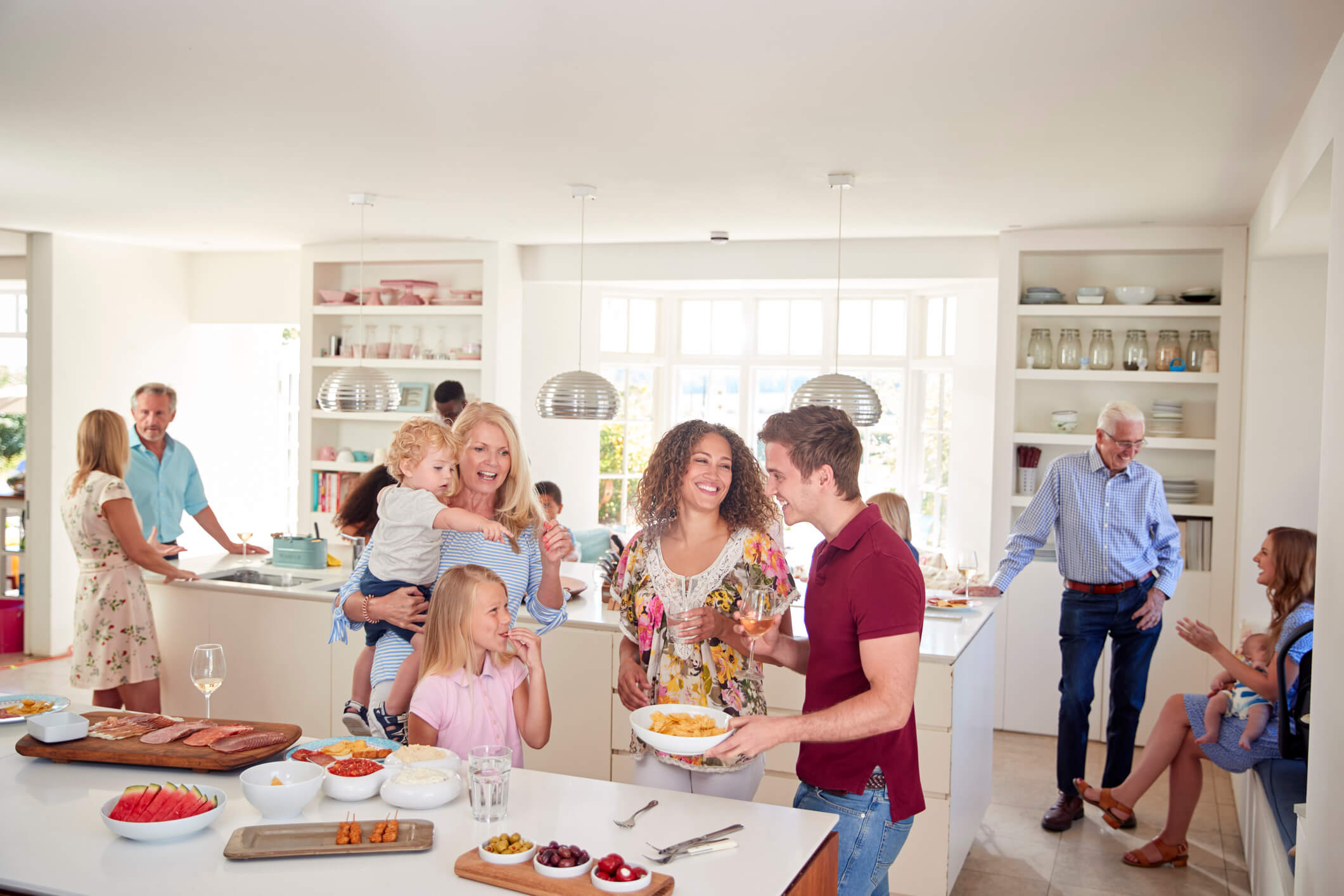 It's true, there's nothing better than getting a few friends together and hosting a party — especially if it happens to be at your home! No matter what, you're bound to have a great time, but there is one small factor that might be an unforeseen burden on the big day: the heat.
While it might be simple to stay inside and crank up the air conditioner, there's a chance that you'll be running your AC much longer than you anticipated — which could use up quite a bit of energy. Before you decide to call off your soirée altogether, here are some great ways to keep your guests cool and comfortable in your home all day long for less!
Lower the Temperature Before Guests Arrive
Before the party kicks off, you'll want to account for the number of people you'll have in your home, how you'll be cooking the food you're going to serve (i.e., stovetop, oven, grill in the backyard), and so forth. Once these factors are taken into consideration, you'll want to lower the thermostat to a reasonable temperature at least half-an-hour before the party starts. This will be the best way to give your AC a realistic amount of time to reach the desired temperature you're looking for.
Another way to help cool your home more efficiently? Make sure to turn on your ceiling fan (if applicable) and have it run in a counterclockwise motion. This will help circulate the cool, fresh air your AC is producing and will also help prevent the unit from going into overdrive throughout the day.
Have Plenty of Water on Hand
You may have been told since a young age about the importance of drinking plenty of water on a hot day — but spoiler alert: it's important to stay just as hydrated, if not more, every day! When you're rounding up beverages for your party, it's essential to make sure you have plenty of water on deck! Sure, it's perfectly fine to have a variety of soda, juice, alcohol, and whatever else you desire, but many of these drinks are more dehydrating than you realize.
Since bottled water can be a tad expensive, it would be wise to look into an inexpensive filtered water pitcher. This way, you can refill the pitcher throughout the day and have an almost endless flow of fresh, clean water that anyone can help themselves to!
Shield the Sun
While you can't shun the sun completely, you can block its rays from shining into your home. How so? Simple: make it a habit to close the blinds, curtains, and any additional window treatments. Think about it like this: if you have a greenhouse, the sun will spill in through the glass panes, providing plants with the TLC they need to grow — the same concept (minus the growing) applies to your own home. By keeping your window treatments closed, you'll be keeping each room cool and comfortable, all while helping your AC work at a normal, efficient rate.
Make Sure Doors are Closed
This really goes without saying but, when you're expecting multiple guests to arrive at your home at various times, there might be a chance that someone forgets to shut the front door (or back door) when they walk in. While it might not seem like a big deal, at first, there's a chance that it could go unnoticed for quite some time — letting the warm in and the cool air out.
To make sure that this doesn't happen, and to prevent your AC from working much harder than it should, it may be helpful to make a sign asking people to make sure that they shut the door or to check if they closed it completely. Doing this will give you peace of mind and will help aid in the process of keeping your home as efficiently cool as possible — especially if you're running around and can't always run to the door on the big day!
Did you Encounter an AC Problem at Your Party?
To schedule your repair service with Cousin's Air, Inc., call us at (954) 228-5965 and a certified technician will pay a visit to your home!