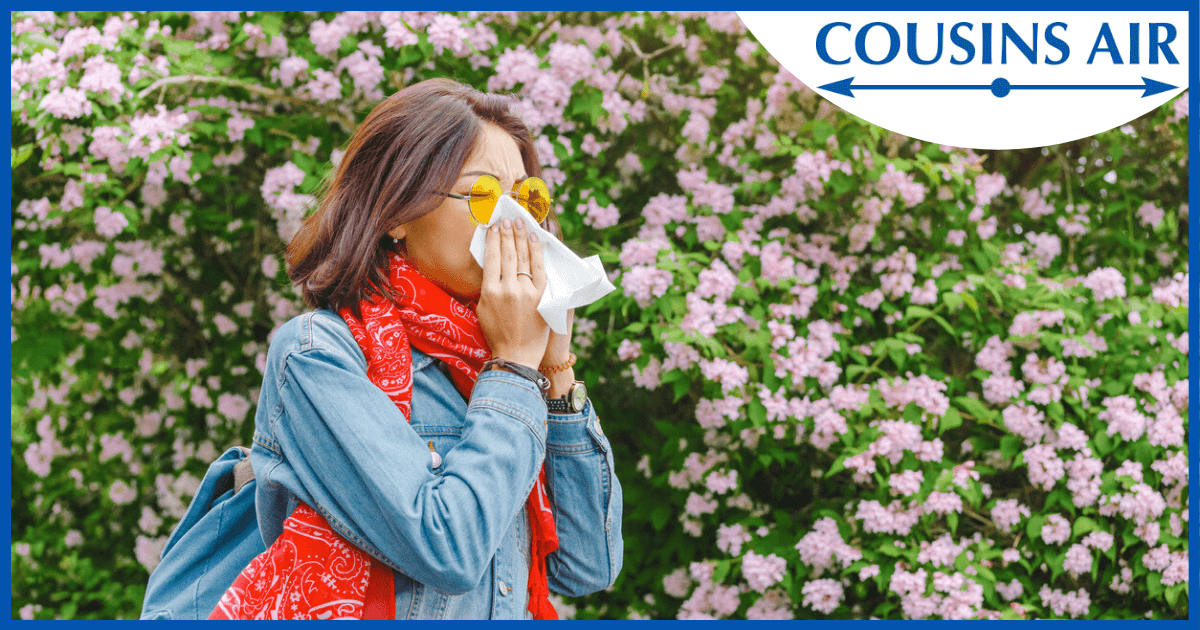 For years, cultures throughout the world have practiced once a year deep cleaning of their home. While some practiced this in the winter, most did so during the spring. For whatever reason, this is the tradition that we carry on through today. In anticipation of the coming spring season, we decided to give you a thorough rundown of every aspect of spring cleaning so you can be sure that you've left no stone unturned and no window sill undusted.
The Basic Rundown
We'll get into specific tips for the different spaces in your home in a bit, but it's best to start with covering the basics. There are areas and objects that are common throughout your home that you'll want to start with.
Dusting
We recommend you use a microfiber cloth while you're dusting. This will capture dust better than most other materials and ensure you aren't just kicking up dust into the air and worsening your indoor air quality. Here is a list of the common objects you'll want to dust while spring cleaning:
Baseboards

Crown Molding

Ceiling Fans

Hard-to-Reach Corners

Lamps and Lighting Fixtures

Mirrors

Bookcases

Around Cabinets
There are a few more things you should keep in mind when dusting. Always dust from top to bottom. If you do it the other way, you are risking dust floating down over the areas you've already cleaned. Additionally, clear the area of loose items since they can collect kicked up dust, defeating the purpose of your cleaning. Lastly, remember that you're not done cleaning the areas you've dusted. While you've gotten most of it, any kicked up dust is going to settle eventually. So remember to mop or vacuum later the area around your dusting to pick that up.
Other General Chores
Besides dusting, there are a few other spring cleaning chores that apply to multiples areas throughout your home.
Wash Your Blinds and Drapes
We often forget about our blinds, curtains, and drapes. These pick up dirt and grime just like anything in your home. Wipes these down or launder them in the case of certain curtains and drapes.
Touch Up Paint and Repair Walls
While you're shaking the house down for cleaning, it's a perfect time to patch up chipped paint or dents. While they won't serve as a reminder for your kid to stop skateboarding in the house anymore, it's probably okay to patch that dent back up.
Check-Up on Your CO and Smoke Detectors
These devices are vital to the safety of your family but aren't inspected often. Spring cleaning is a perfect time to take stock of the things you forget about in your normal routine. Home fires and carbon monoxide poisoning are more common than you might think and you should take the steps to protect your family through these early warning systems.
Organize Your Home Electronics
In today's modern world, electronics are taking over more and more of our homes. If you don't have a smart speaker, like a Google Home, yet, statistics predict that you will soon! Add to that your various game systems, laptops, tablets, cable boxes, TVs, and their various remotes and controllers and it can be daunting to organize. Spring cleaning season is the perfect time to implement some order to cut through the chaos.
Disinfect Doorknobs and Light Switches
Doorknobs and light switches are touched every day in your home. Over time, germs and bacteria are going to accumulate and cause potential health issues for you and your household.
We've covered just some of the basic chores you'll want to start your spring cleaning with. We still have plenty to cover with bathrooms, kitchens, and bedrooms. However, that'll have to come with part two, so stay tuned!
Realized you need HVAC maintenance or repair during your spring cleaning? We got you covered! Give us at Cousin's Air, Inc. a call at (954) 228-5965 or fill out an online contact form.