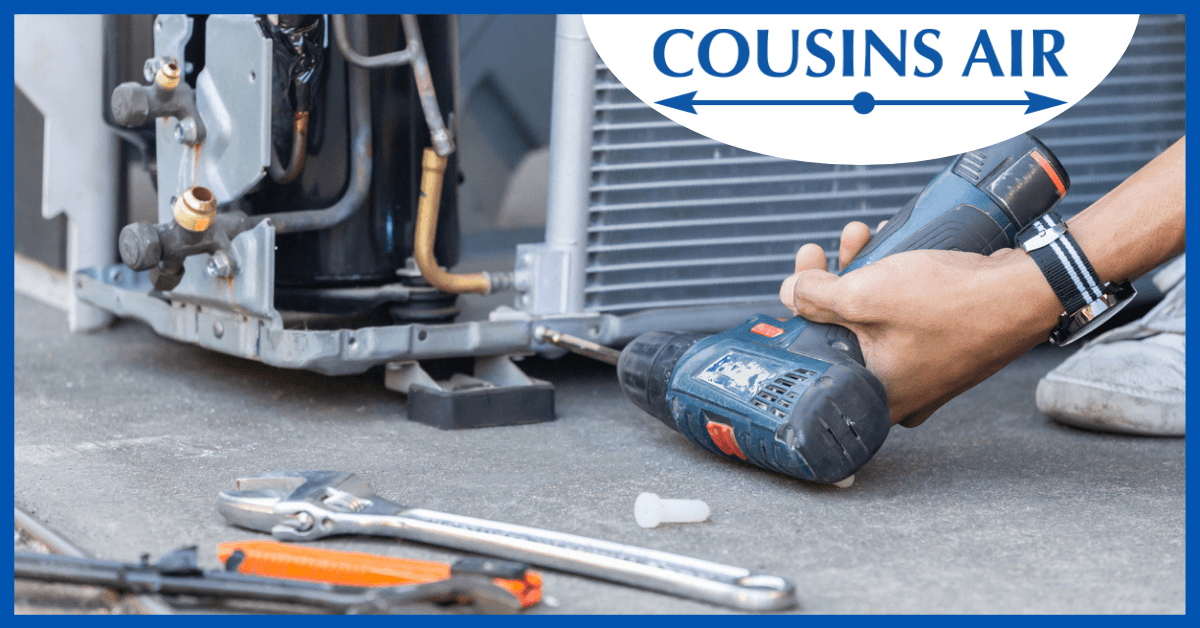 Southern Florida winters aren't filled with flurries and snow-angels, but they're not as hot as the summer months either! The end of the year brings more comfortable weather; maybe even a breeze or two will roll through the Palm Beach Gardens neighborhood. The slightly cooler temperatures make it a great time to get any chores done that you can't bear to do in June or July. Take this opportunity to clean out the garage, update your landscaping, and call an expert to service your AC system.
We'll explain why maintenance is so important and why it is a great time to get your air conditioner serviced now when your need for it is low!
Why Now?
We know Florida summers. They're sticky, wet, and uncomfortable without a functioning and well-maintained air conditioning system in your home. A broken AC unit in 100-degree weather is a recipe for a pretty miserable time. During the summer, AC service companies are busy and often booked far out, so if you have a break-down, you could be sittin' sweaty for a few days while fighting your kids for the last popsicle. Your AC system needs to be looked after and maintained in order to keep up with the high demands of the summer months. We recommend you get your unit serviced at least once a year and winter is the time to do it!
The lower temperature winter months are the best time of year to go a short while without your AC unit while it's being serviced. An expert will also optimize your system so that as the weather starts to heat up again, it is in prime cooling condition.
Maintenance Benefits
You might be thinking this blog doesn't apply to you and that your air conditioning is working just fine! But, just like our bodies, even if your AC system was in great shape all year long, it needs the occasional check-up!
Here is the low-down on why routine maintenance is essential for your cooling system.
Preserves Your Unit

There's a reason we're the experts. When we look at your unit, we inspect it thoroughly to fix any current or potential problems to keep it working for longer.

Keeps Costs Down

These in-depth inspections will ensure your system runs as efficiently as possible, keeping your bills down and your home comfortable.

Protects Your Home

Your unit going down could negatively impact other parts of your home like electricity. Our inspections include checking that all your wiring is safe, protecting your whole house.
Customizable Maintenance Programs
Beyond the colder months, maintenance for residents who use their AC units year-round is essential. Four tune-ups a year will keep your system in excellent condition and limit the risk of disruption in the warmer months. Our experts will check coolant and refrigerant levels during these visits, inspect the wiring, coils, and connections, and give the unit a good clean.
Additional System Maintenance
Cousin's Air, Inc. is your one-stop-shop for all your AC System maintenance. Be sure to check out all of our services to schedule.
Duct Cleaning/Painting to ensure the cleanest conditions for air to pass through

Dryer Vent Cleaning to eliminate fire hazards and optimize your dryer

Indoor Air Quality checks for recommendations on getting the cleanest air in your home
...and more!
Schedule Your Appointment Today
Don't put it off any longer! Cousin's Air, Inc. has proudly served South Floridians for 28 years, and we are ready to provide you with top-quality maintenance, installations, repairs, and replacements. Call us at (954) 228-5965 to get started!