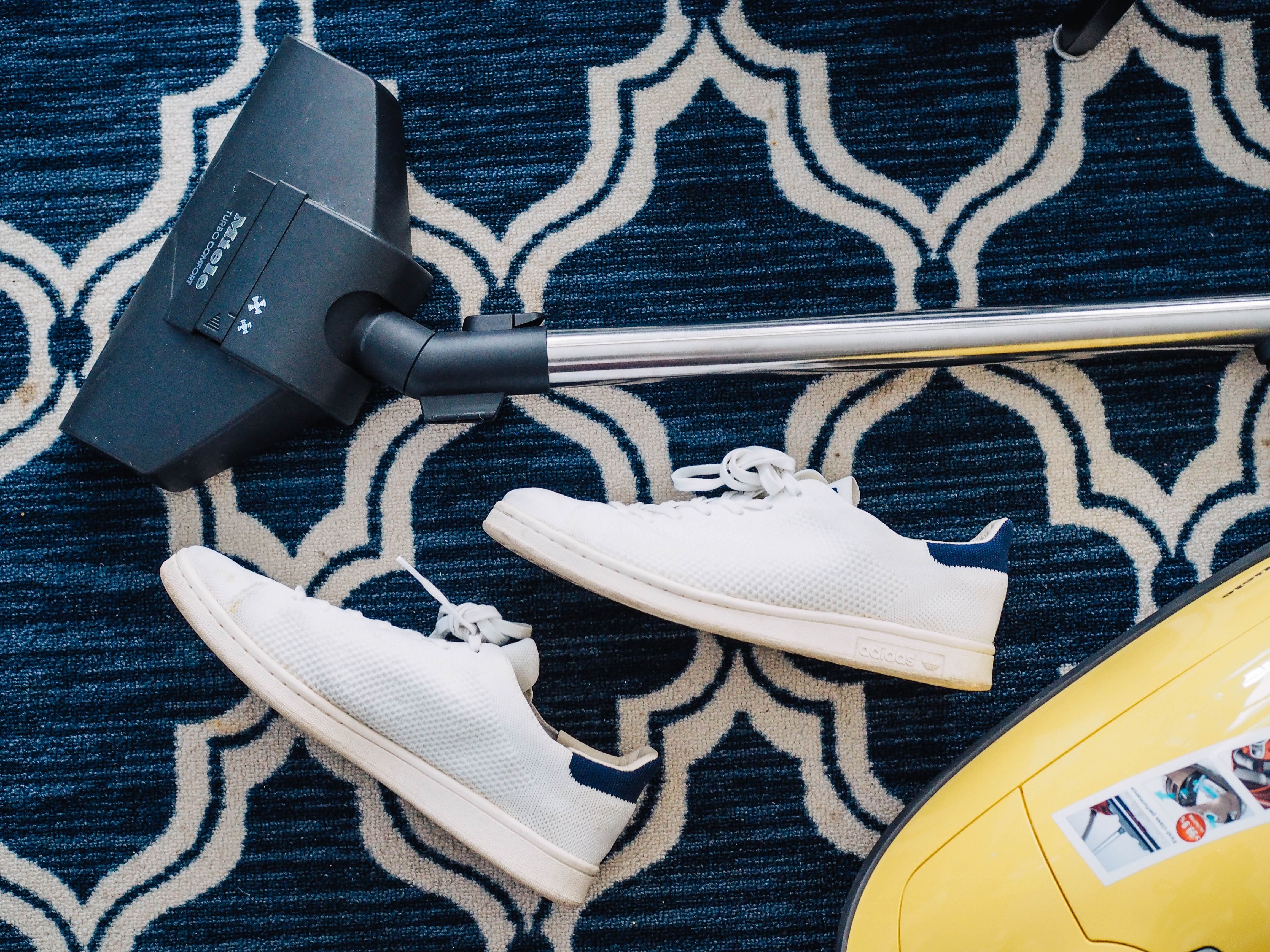 Sometimes, it can seem like an absolute struggle to keep your indoor air quality in tip-top shape. Whether it's because you're constantly running around or aren't too sure what could be affecting it, there are many factors in the equation that can keep you from improving it, while increasing the presence of indoor allergens. However, there are a few solutions that can help bring it back up to par — here's how.
How to Improve Your Indoor Air Quality
Vacuum Often
Off the top of your head, when was the last time you vacuumed your home? No, we're not talking about running your machine over the living room carpet before company arrives, but rather when you've vacuumed your entire home. If it has been quite some time, then that can be an issue. Allergens can be lodged in the fibers of your carpeting, especially if you tend to walk around with your shoes on often.
In the grand scheme of it all, vacuuming will help remove a decent amount of allergens that are tracked in — particularly if you opt for a vacuum with a HEPA filter. Unlike a traditional unit, one that comes with this essential filter can help remove up to approximately 99.97% of indoor allergens and debris — a huge asset to anyone that suffers from allergies and/or asthma.
Open the Windows
Here in South Florida, we have our fair share of warm, sunny days — which sometimes makes it difficult to open the windows and get in some fresh air. However, when there are days that are not stifling and a nice, gentle breeze is present, make an effort to open the windows around your home — just make sure they have screens and are closed when you leave.
Believe it or not, there are many benefits when it comes to letting the outdoor air in. One of the biggest perks is that it can help freshen your home's overall air quality. Think about it: If a homeowner keeps their windows shut for a majority of the year, there won't be any chance for new, fresh air to seep inside.
Additionally, keeping your windows shut can increase the accumulation of dust, promote mold growth, and even increase your overall energy consumption. Therefore opening the windows can not only let a cool breeze in, but it can vastly improve your air quality as a whole.
Leave Your Shoes at the Door
Remember, earlier, how we mentioned that your shoes bring in unwanted allergens into your home? Well, it would be wise to take your footwear off at the door, before continuing to walk around. When you think about it, shoes are faced with the ultimate test day after day. Whether you're walking into a public bathroom or crossing a lawn, the soles of your shoes carry whatever is on the ground and bring it back into your home.
If you're not fond of walking barefoot in your living space, then it would be wise to invest in some slippers (or house shoes) and leave them by the front door. This way, you'll be able to take off your dirty, everyday shoes and switch to something that will be a bit cleaner when walking through your home.
Another perk? You'll limit the chances of getting gum stuck in the carpet — which, as any homeowner may know, is a nightmare to remove.
Groom Pets Regularly
On average, how often do you groom your pet? Well, if your pet tends to shed quite frequently, we have some bad news: Their fur can go airborne and bring down your indoor air quality. Luckily, the solution to the "paw-blem" at hand is simple: Brush them regularly.
For the best results, consult with your veterinarian or groomer to see which type of brush would be best for your fur baby's coat. When you use the correct brush, you'll cut back on the amount of loose fur that your animal will shed.
Need Some Assistance Improving Your Indoor Air Quality?
If you feel as though your indoor air quality has seen better days, then it's time to schedule an appointment with Cousin's Air, Inc. today. To schedule your service, call us at (954) 228-5965 and a certified technician will pay a visit to your home!