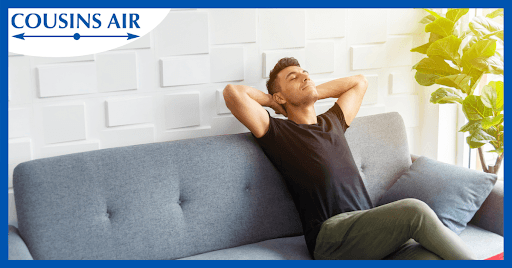 Humans encounter air fresheners and related sprays regularly, whether in our own homes or public settings. There is even a whole section of the grocery stores dedicated to making our air smell better; however, many individuals are unaware of the dangers associated with air fresheners and commercial sprays. Cousin's Air, Inc. wants to inform you of these risks and suggest potential solutions to store-bought sprays.
Health Risks From Store-Bought Fresheners
While air fresheners may temporarily eradicate foul odors from your home, they do not do so without risk. The following list identifies and explains several of the most concerning health risks associated with commercial air fresheners.
Volatile Organic Compounds:
When used, air fresheners release multiple volatile organic compounds into the air. These gases in the home contribute to an indoor pollution effect, negatively impacting overall air quality. This subsequently affects an individual's ability to breathe in their home.
Carcinogens:
Within air freshener sprays, high levels of carcinogens such as formaldehyde may be present. When multiple products are used within the home, higher levels of carcinogens can be detected. These carcinogens are often related to airway constriction, irritation, and frequent nosebleeds.
Who is at risk?
Individuals with preexisting conditions such as asthma or severe allergies are more susceptible to the above conditions. Other lung conditions, such as mesothelioma, may also pose further problems when interacting with freshener sprays.
It is also important to note that the chemicals in commercial air fresheners are more dangerous when exposed to infants and young children. Carcinogens, phthalates, and volatile organic compounds can have severe long-term health effects on young children in the home.
With all of these potential health risks in mind, we can explore the potential options to remedy issues of smell within the home.
DIY Air Fresheners for Your Home
There are endless possibilities for at-home, DIY solutions to commercial air fresheners that also pose ZERO health risks. Cousin's Air, Inc. cares about your health and wants to take the time to identify and list natural solutions to your odor problems.
Essential Oil Spray:
With this product, all you need is a couple of cups of water, 20-25 drops of your favorite essential oil, and two tablespoons of baking soda. Mix in a spray bottle, and voila! You have your own natural air freshener. Be careful using this with pets, as they are allergic to specific oils.
Coffee Grinds:
Wait- don't throw away your coffee grinds yet. Set these out in a bowl on your counter for an earthy smell to combat strong odors. These are even perfect for the bottom of a stinky trash bag.
Aroma Diffuser:
Another variation of the essential oil spray is to simply invest in an aroma diffuser. Many types of diffusers are available for online purchase. After adding in your essential oil of choice, your home will be naturally odor-free.
Baking Soda:
Whether it be an open box of baking soda in the fridge or set low and slow in a CrockPot, this kitchen product absorbs scents out of the air. If you have a home full of pets and want to avoid potential issues with essential oils, baking soda may be the route for you.
Fruit:
If you have extra fruit, such as oranges, lying around, you can create your own DIY simmer pot. Add peels from your favorite citrus fruits, cinnamon, and cloves, and just enough water to cover the mixture. After bringing this to a simmer, your entire house will smell like fall. The best part about this DIY is that it is reusable; simply save the mixture in a glass jar after boiling.
Vinegar:
Vinegar is another kitchen staple turned odor eliminator that can eliminate odors from the air, surfaces, and even your pets. If the smell bothers you, consider dilution of light essential oils. This natural product even disinfects as you spray.
Caring About Your Health
Cousin's air sets out to educate our existing and potential customers on the harmful effects commercial air fresheners cause. While we maintain the air quality of your home, consider doing your part by eliminating the use of harmful chemicals to eliminate odors. Instead, try out one of the solutions listed above!
If you are having AC issues, don't put it off any longer! Cousin's Air, Inc. has served South Floridians for 28 years, and we want to provide you top-quality maintenance, installations, repairs, and replacements. Call us at (954) 228-5965 for any questions.